With halloween 2022 right around the corner, the newest easy costume on cheap is the El Wire X Eyes Mask.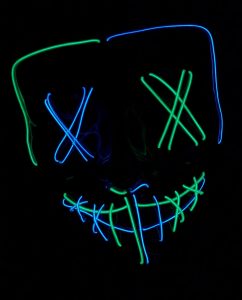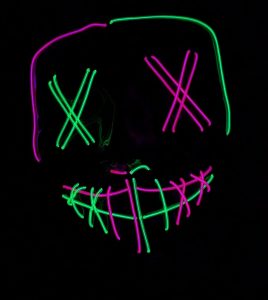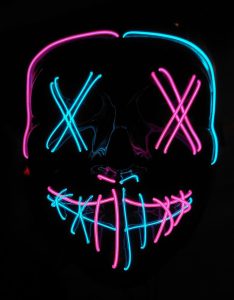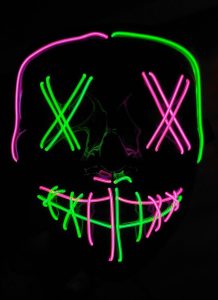 Just add a hoodie and you're on your way to one of the most popular masks for 2022 Halloween.
We offer a variety and styles of the popular El Wire mask.
Check them out today: https://ghoulism.com/product-category/light-up/