Tried our hand in sculpting a Vecna mask out of clay.  A reusable cast is created over the clay which becomes the final mold where latex is poured and allowed to dry.  
Vecna out of clay
We only made a handful of Vecna masks.  They were fun to sculpt and the clay sculpture was really cool.
Vecna sculpted out of clay.
Clay sculpting is the first process of creating a latex mask.  The sculpting artists start with a chunk of clay and slowly shape it into the final design.  It is truly an art of it's own.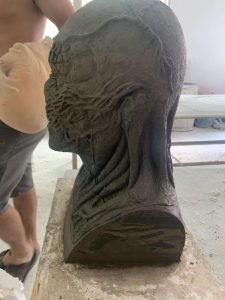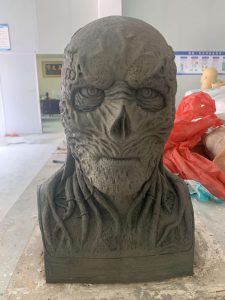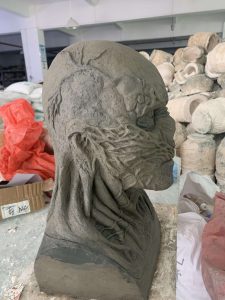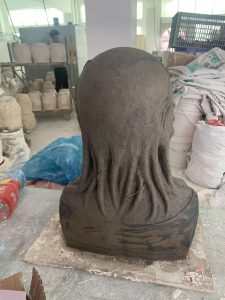 Mold Creation
A molten hot resin material is poured over the clay sculpture and an inside out mask is created.